Workspace sessions are interactive sessions hosted by a Domino executor where you can interact with code notebooks like Jupyter and RStudio. The software tools and associated configurations available to you are called Workspaces, and they are defined in the pluggable notebooks section of your Domino environment.
To start a Workspace session, click Workspaces from the Project menu to open the Workspaces dashboard.
The list of Workspaces available to be launched is determined by the Domino environment selected in the Compute Environment menu.
Supply an optional name for your session, choose a hardware tier, then click Launch Workspace to start your session. This will open a loading screen for your session that will automatically redirect you to the hosted Workspace when it's ready.
If you close your browser or navigate away from your Workspace session, you can re-open it from the Workspaces dashboard by locating its row on the Running tab and clicking Open.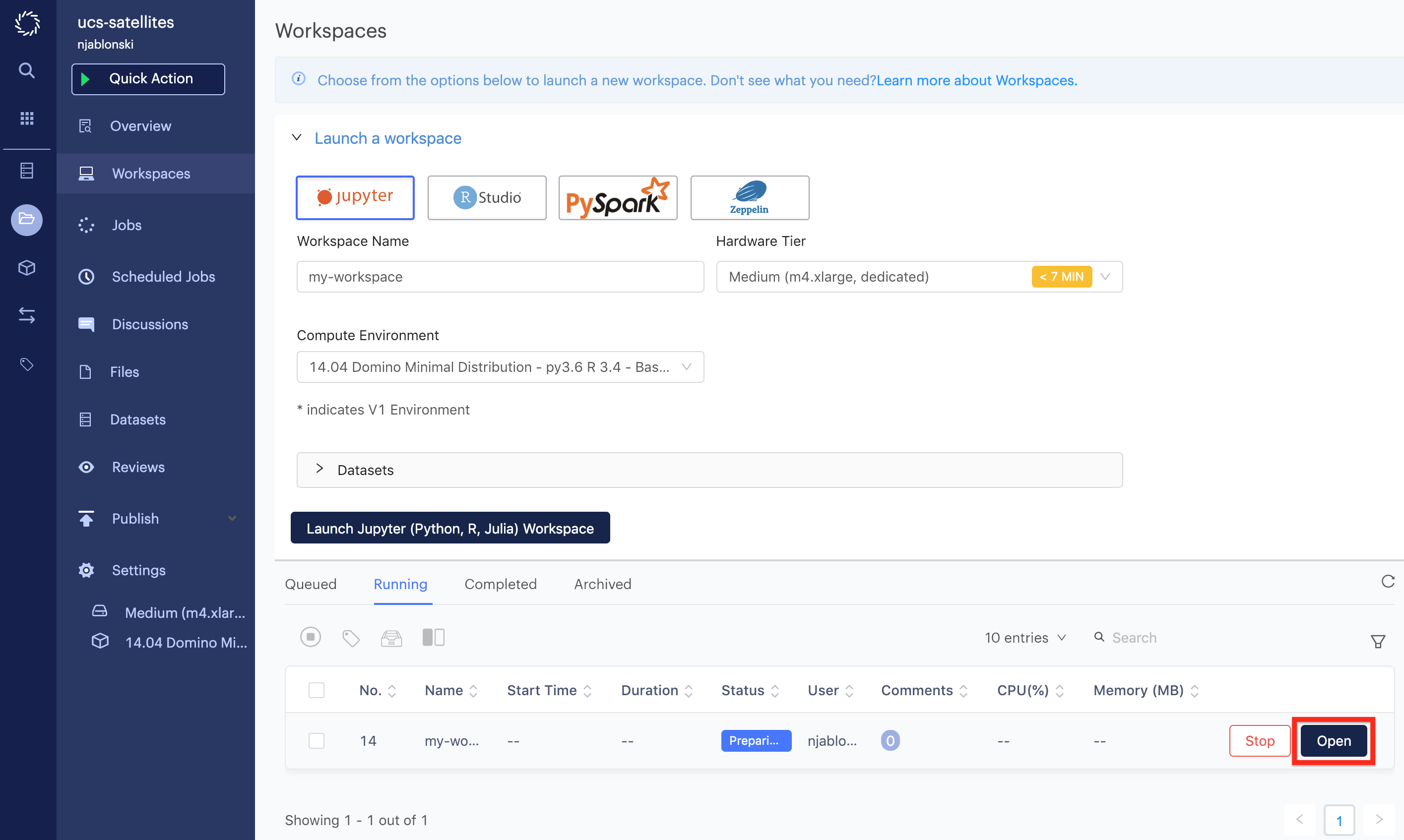 The Workspaces dashboard supports all the same organizational, management, and comparison features as the Jobs dashboard.