By default, external volumes that are mounted to your project (and that you have access to) are also automatically mounted in supported executions. To access a volume in an execution, reference the mount path of the volumes.
Mounted volumes in a Job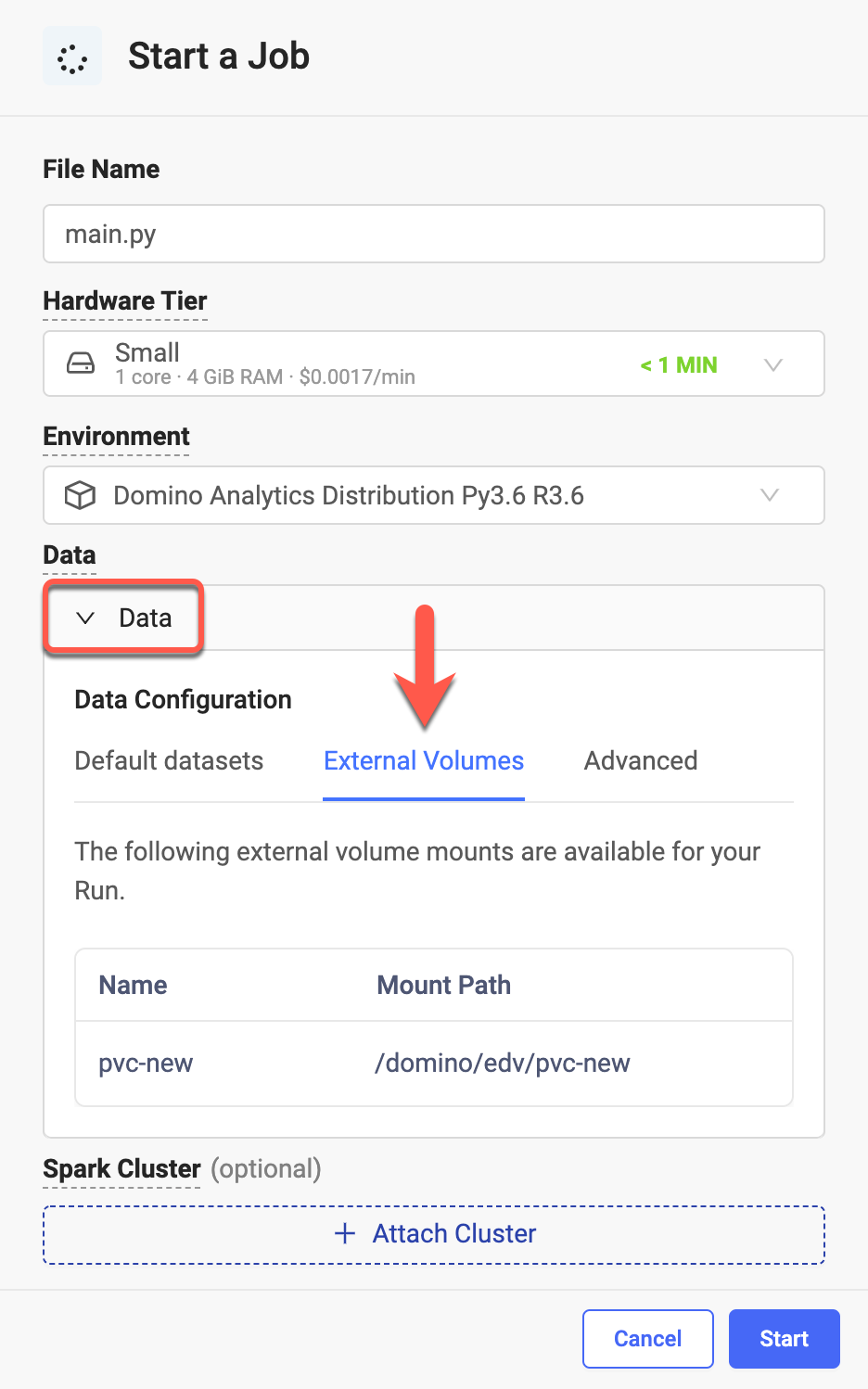 ,Mounted volumes in a Workspace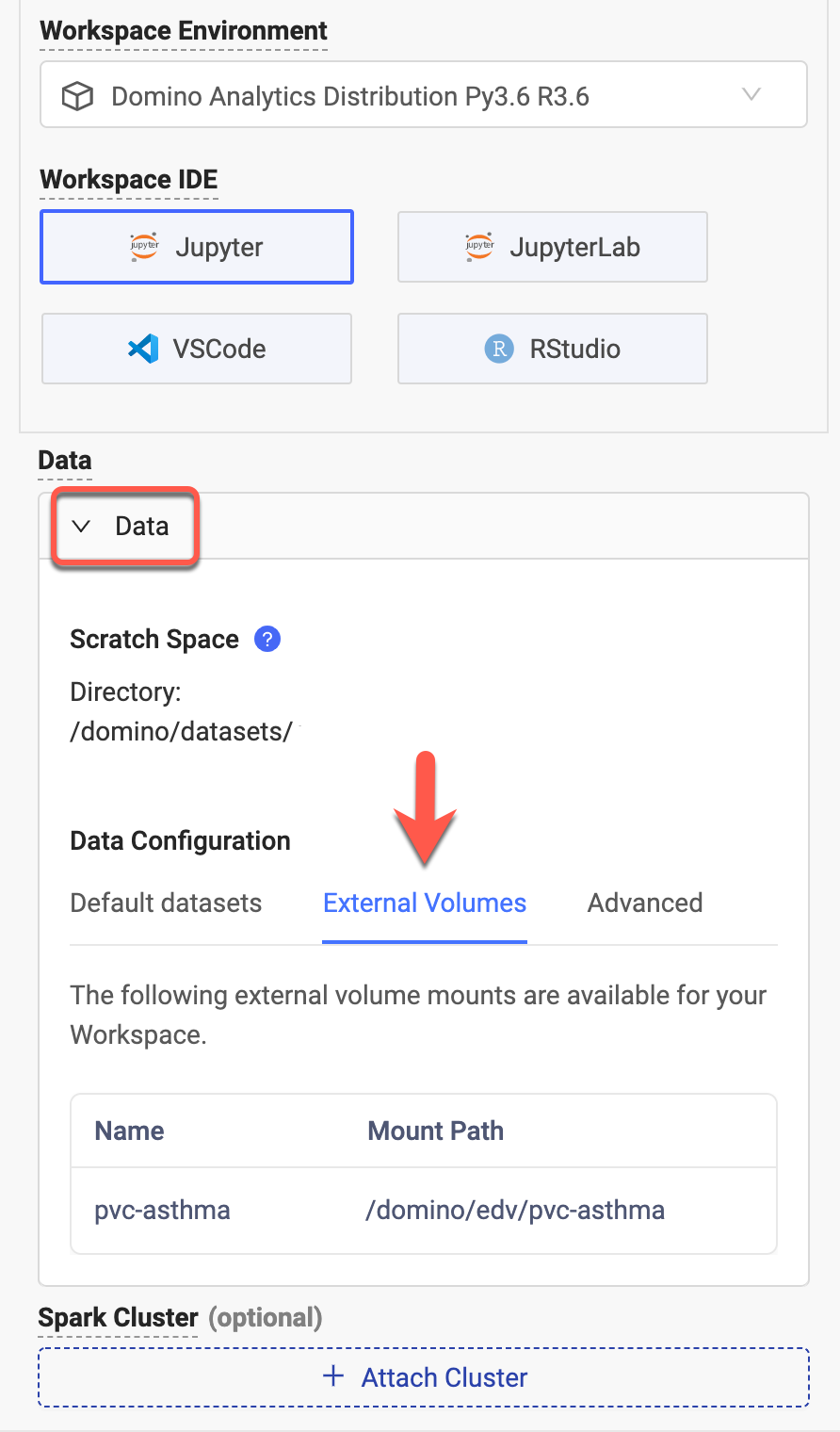 Mounted volumes in an App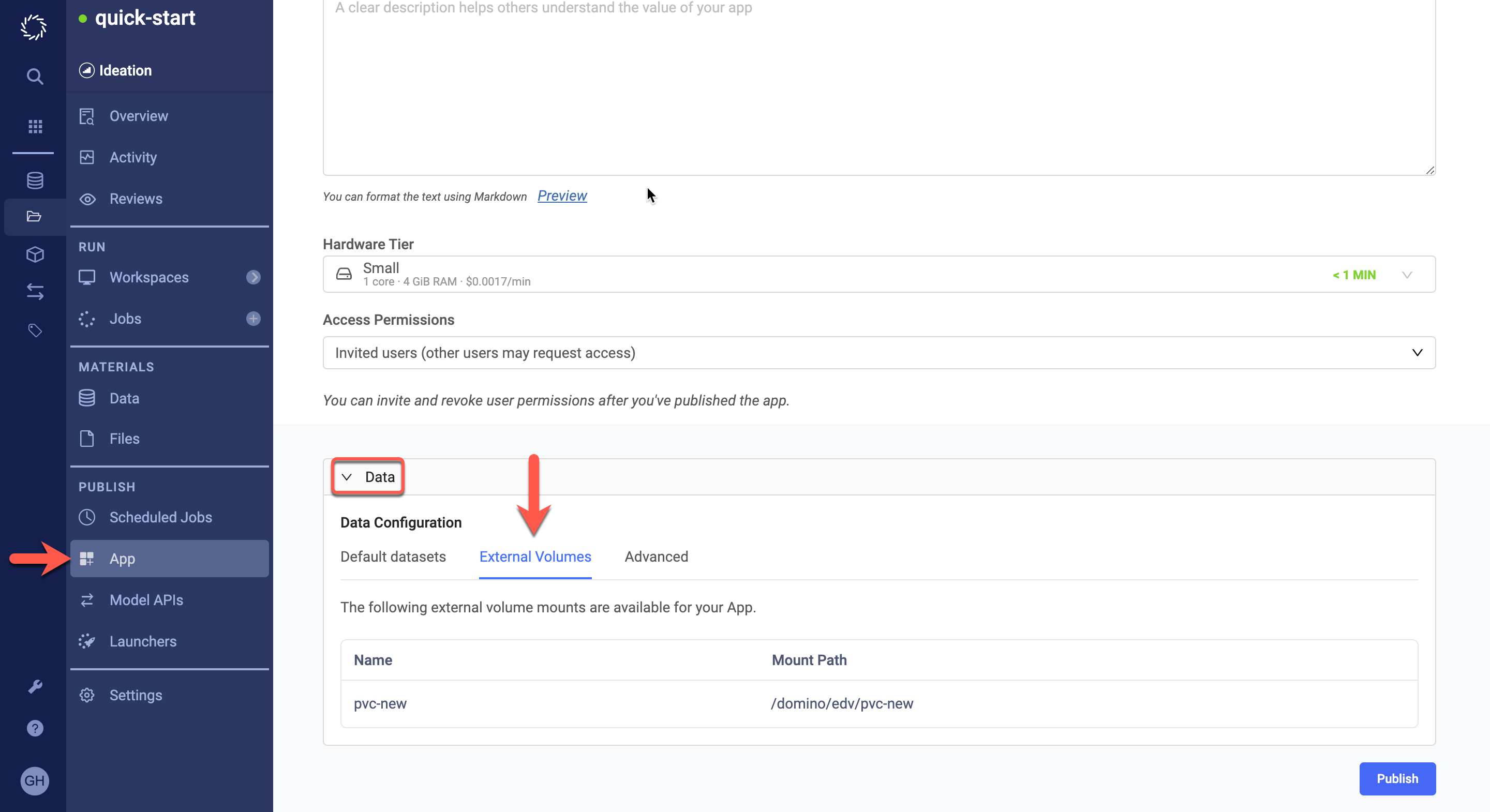 Mounted volumes with an on-demand Spark cluster
External data volumes are mounted at the full mount path on the driver and all Spark executors.