Domino is a data science platform that enables fast, reproducible, and collaborative work on data products like models, dashboards, and data pipelines. Users can run jobs, launch interactive notebook sessions, view vital metrics, share work with collaborators, and communicate with their colleagues in the Domino web application.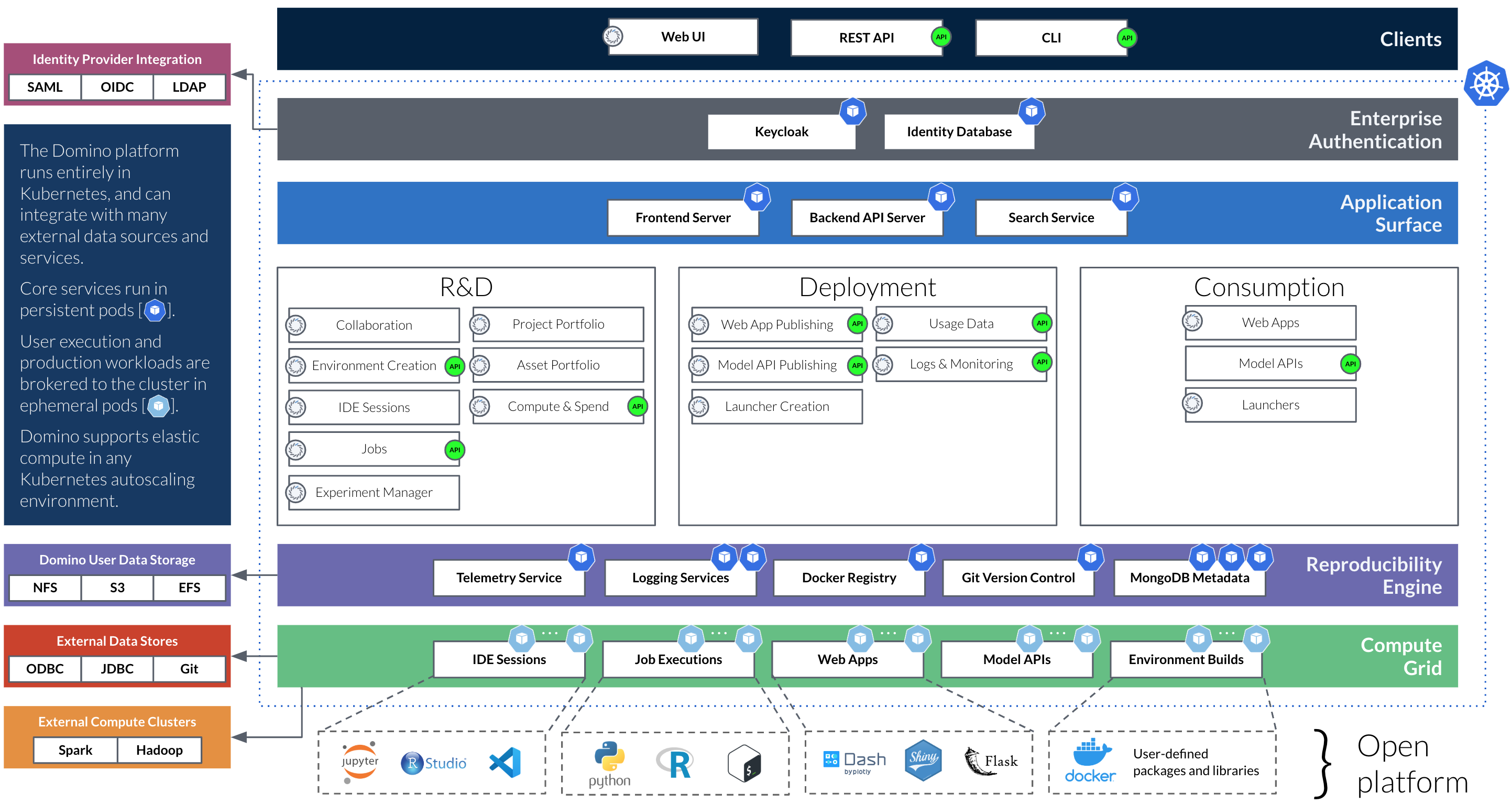 All Domino components run in Kubernetes. You can run an instance of Domino in the cloud or on-premises in your office or data center.
Use the links in the navigation pane to learn more about the Domino architecture and supported Kubernetes cluster configurations. If you need help setting up a Domino-compatible Kubernetes cluster, email sales@dominodatalab.com.