You can use the Jobs dashboard to find, manage, and view results from your Jobs. The dashboard lists all Jobs from the history of the Project, sorted into tabs by queued, running, completed, and archived state.
Click Jobs from the Project menu to open the Jobs dashboard.
You can see the information about a Job and its results on the Jobs dashboard.
From the navigation pane, click Jobs. Use Filter table entries to filter the list of Jobs.

Select the row for a Job to open the Job details. You can filter the table by Job title with the Search box.

| | |
| --- | --- |
| Important | Domino retains up to 15 days worth of usage details. This applies to all executions (Jobs, Workspace sessions, and web apps). |

Click the tabs to see details such as:

Logs: Download the Setup Output, User Output, Deployment Logs, and Support Bundle. Domino Support often requests these logs to review and resolve Jobs-related issues.

Results: See the results for successful Jobs. You can add comments to Job results.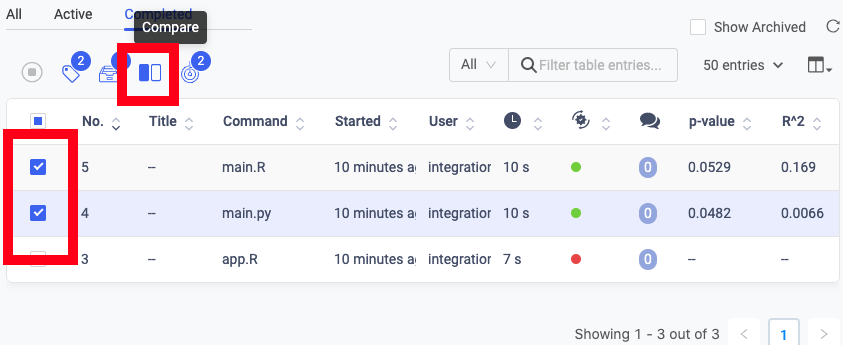 Domino snapshots the state of all the files in the project before the run starts (the inputs) and snapshots the project after the run completes (the outputs). Any files that were added or modified between the input and outputs are considered results.
Domino highlights the lines in text files that are different: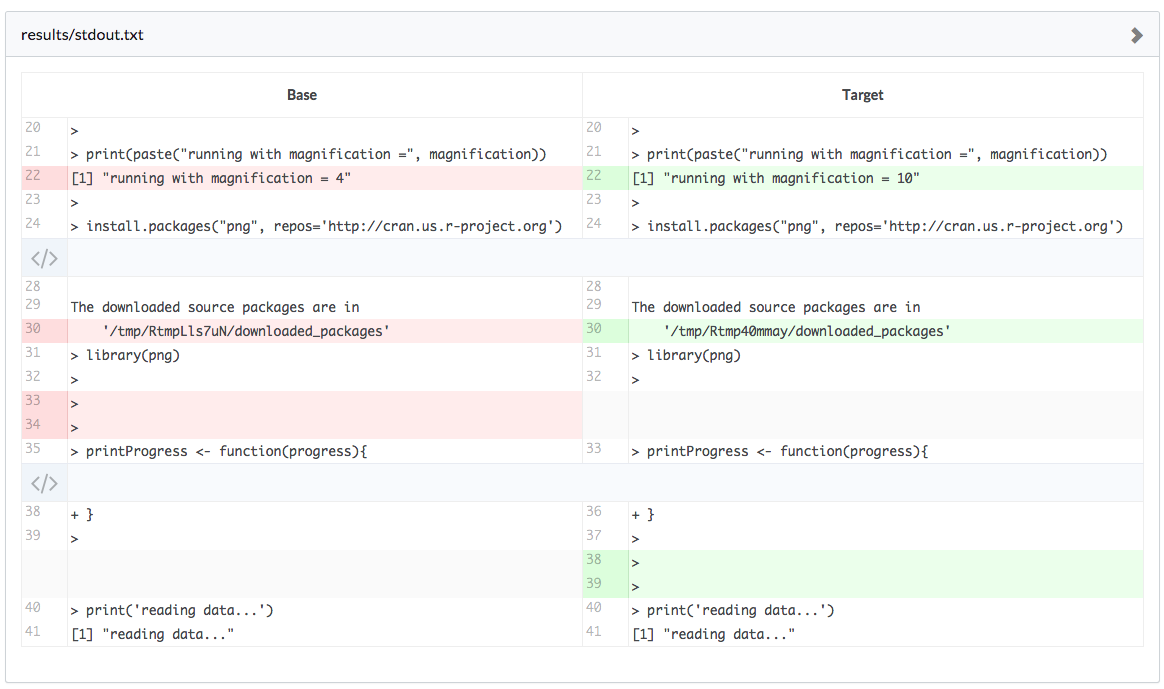 Other types of files are rendered side-by-side so you do a visual comparison: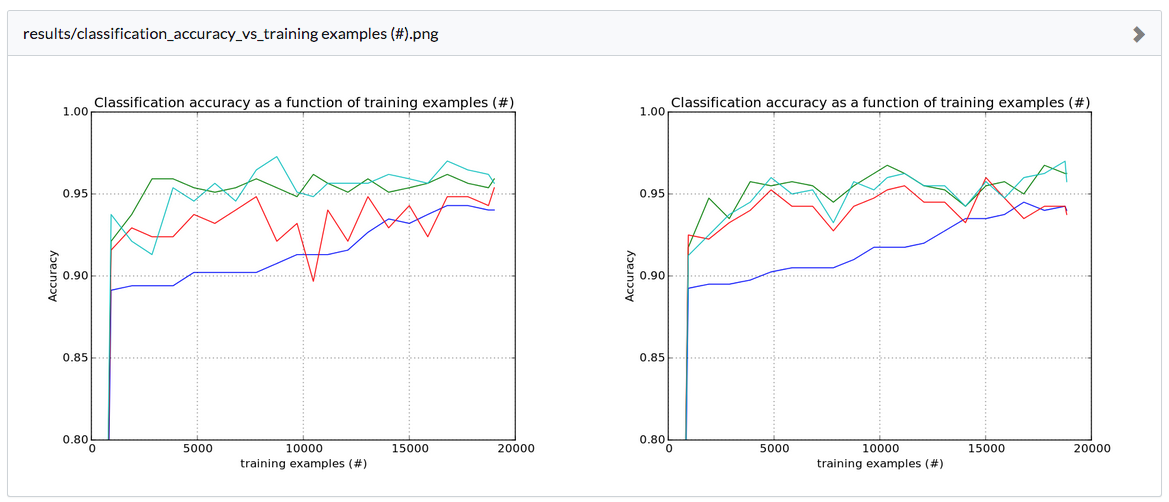 If Domino can't render a file, it provides simple metadata and links to download the files.

Click the funnel icon above the table of Jobs to customize which columns are shown in the Jobs dashboard.
Learn how to add custom diagnostic statistics to the Jobs dashboard using the dominostats.json file. So you can quickly compare your specific outputs.