When you first log in, you see the Projects page in Domino's Lab section.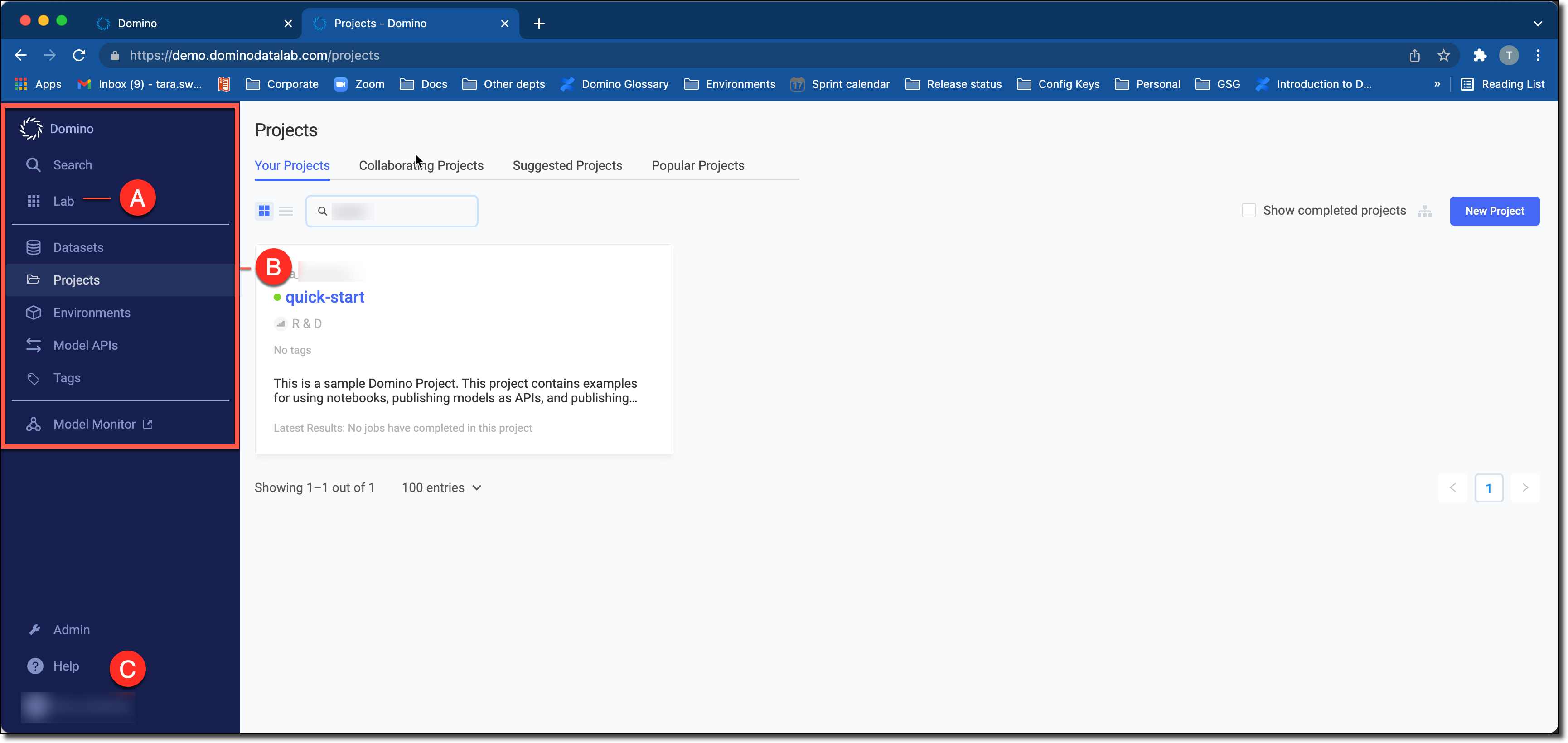 A - Click Lab to switch to a different section.
B - Use the navigation bar to access other areas of Domino.
C - Click Help to search Domino's documentation.
D - Click Support to send a question to Domino's support team.