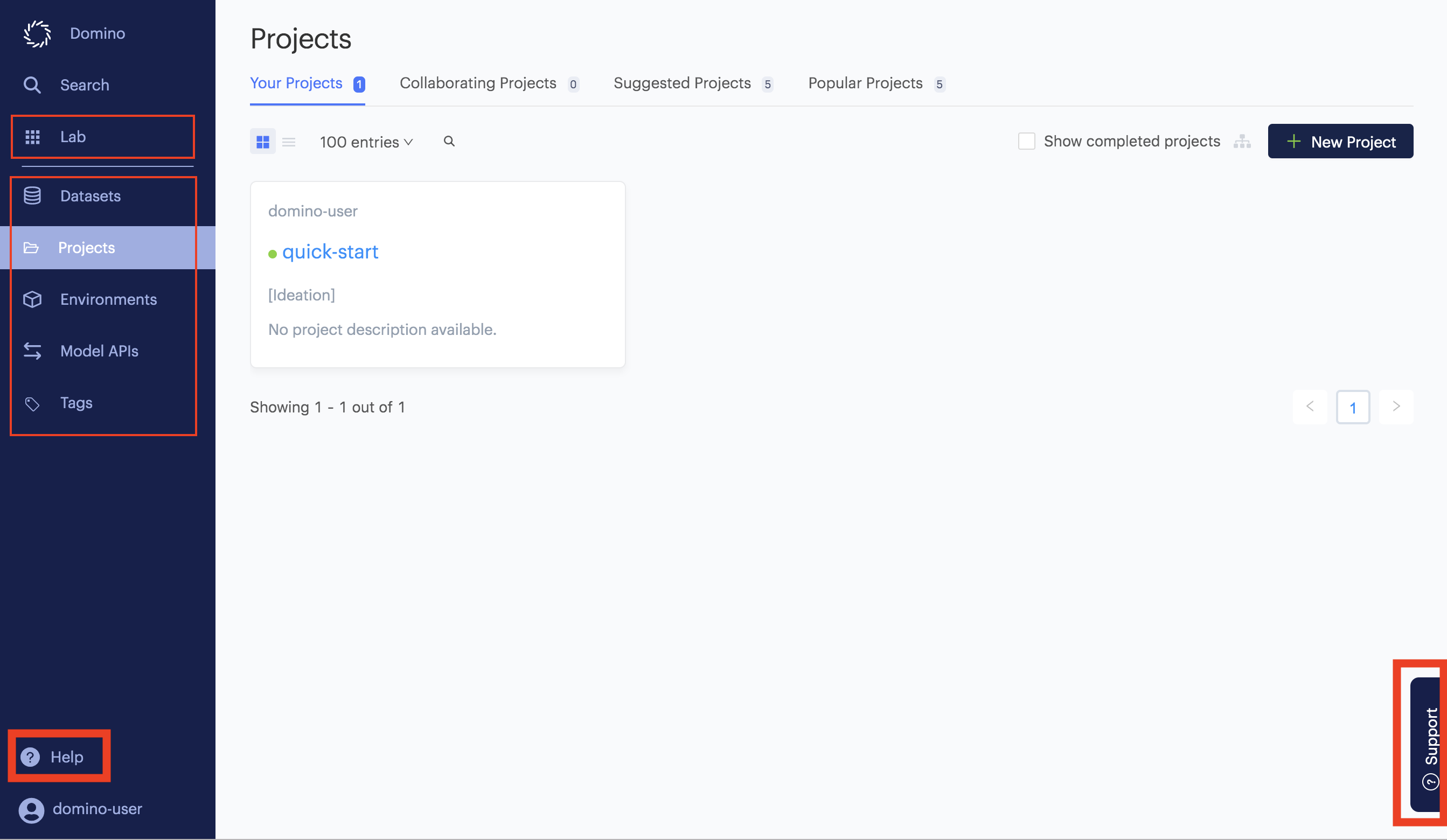 When you first log in, the Lab section of the Projects Overview page opens.
Use the left navigation pane to go to other areas of Domino.

To search the Domino documentation for help, click Help on the bottom left of the page.

To send a question to a member of the Domino support staff, click Support.