After you've made some changes to the new fork, you can initiate a merge by clicking Request Review on the project overview page. You must be the project owner, or have access to the project as a contributor in order to request a merge review.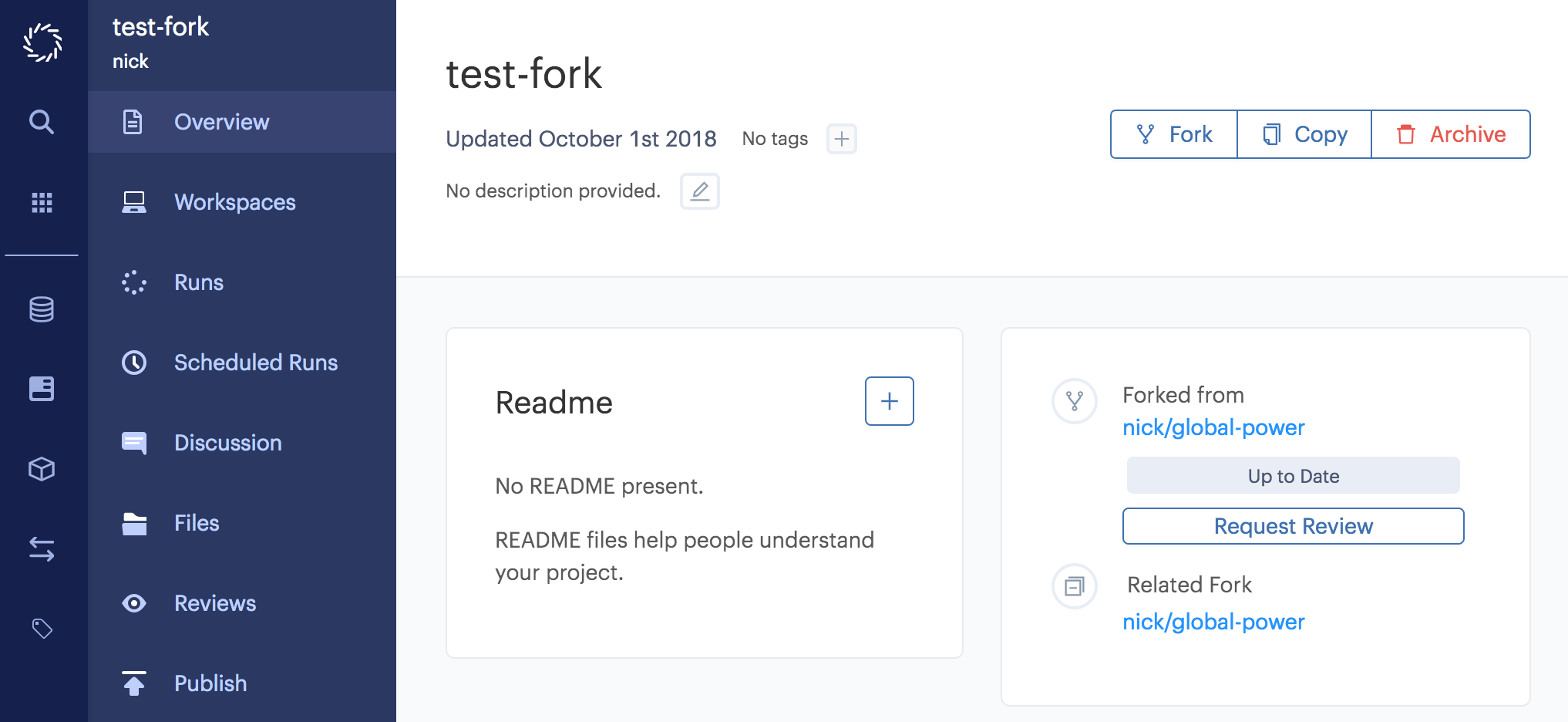 You will be prompted to submit a review request, in which you can review the changes and describe their effects with a message. Once submitted, contributors to the main-line project are notified. The merge will occur when a contributor accepts the review, and a new revision of the main-line project will be written with the forked changes merged in.
To view a history of Review Requests, including the status of current requests, click Reviews from the navigation pane.