You can use comments to collaborate and coordinate with others. Type @ followed by their username to mention your collaborators in a comment. A user mentioned in a comment receives an email notification.
Comments can be posted on:
Jobs

Workspaces

Results

Files

Reviews

Run comparisons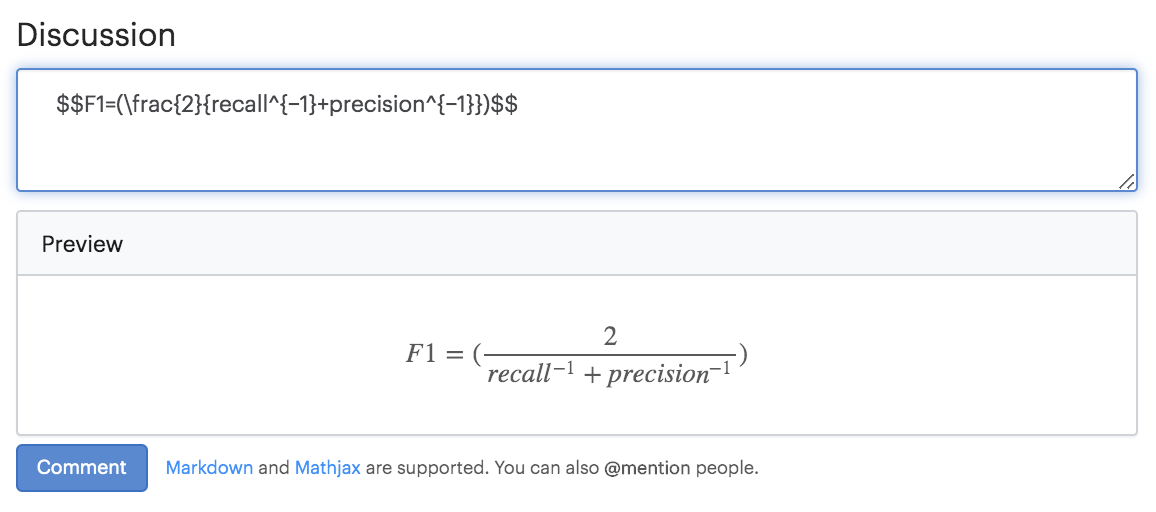 MathJax uses LaTex notation to automatically format mathematical symbols and equations in your comments.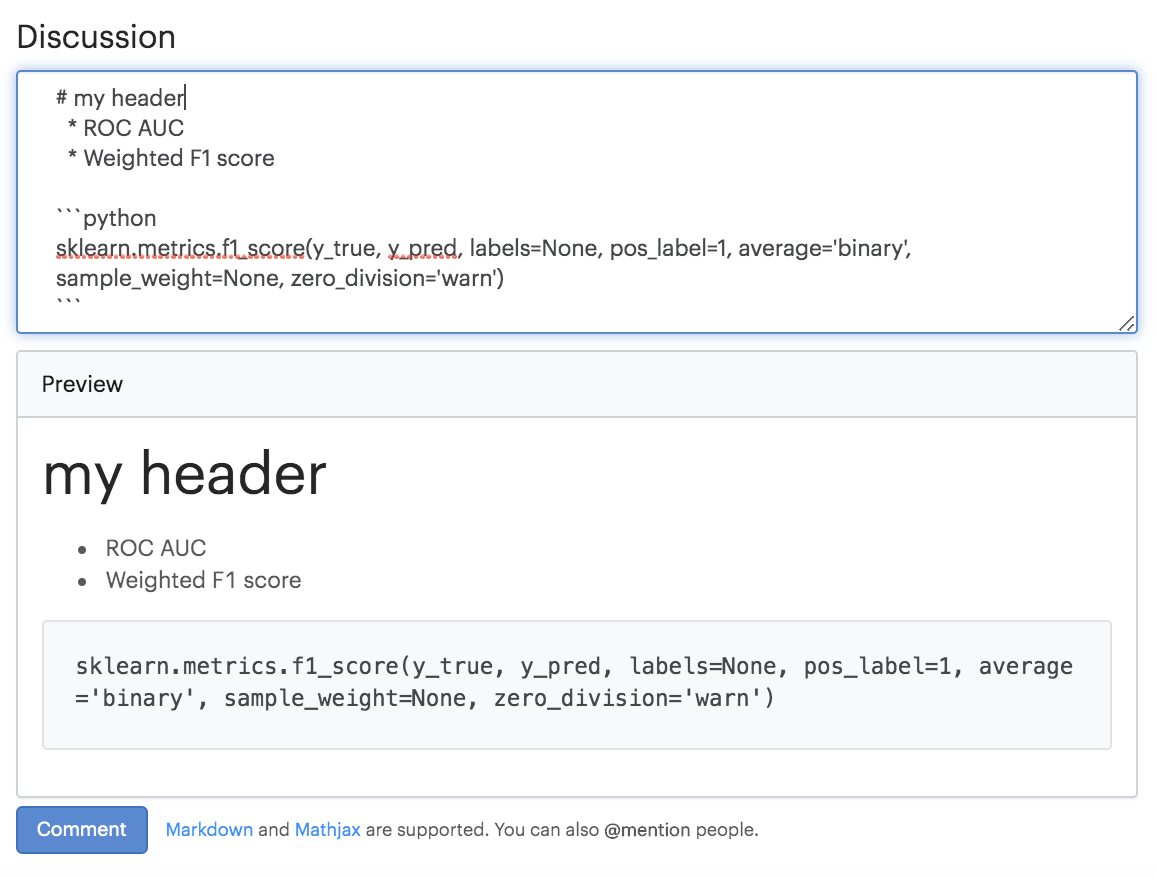 Domino also supports Markdown, a lightweight markup language used to format plaintext documents. The official Markdown cheat sheet covers the basic syntax. You can use Markdown in Domino to format longer comments or create README files.