Cloud admins can access the Users page in the admin panel. Although they can see every user, they can only manage users with the Practitioner or Cloud Admin roles. Users with other roles are not manageable by cloud admins. Cloud admins can add or remove the Practitioner and Cloud Admin roles to or from eligible users. Cloud admins can also activate or deactivate eligible users.
Users page as viewed by a cloud admin: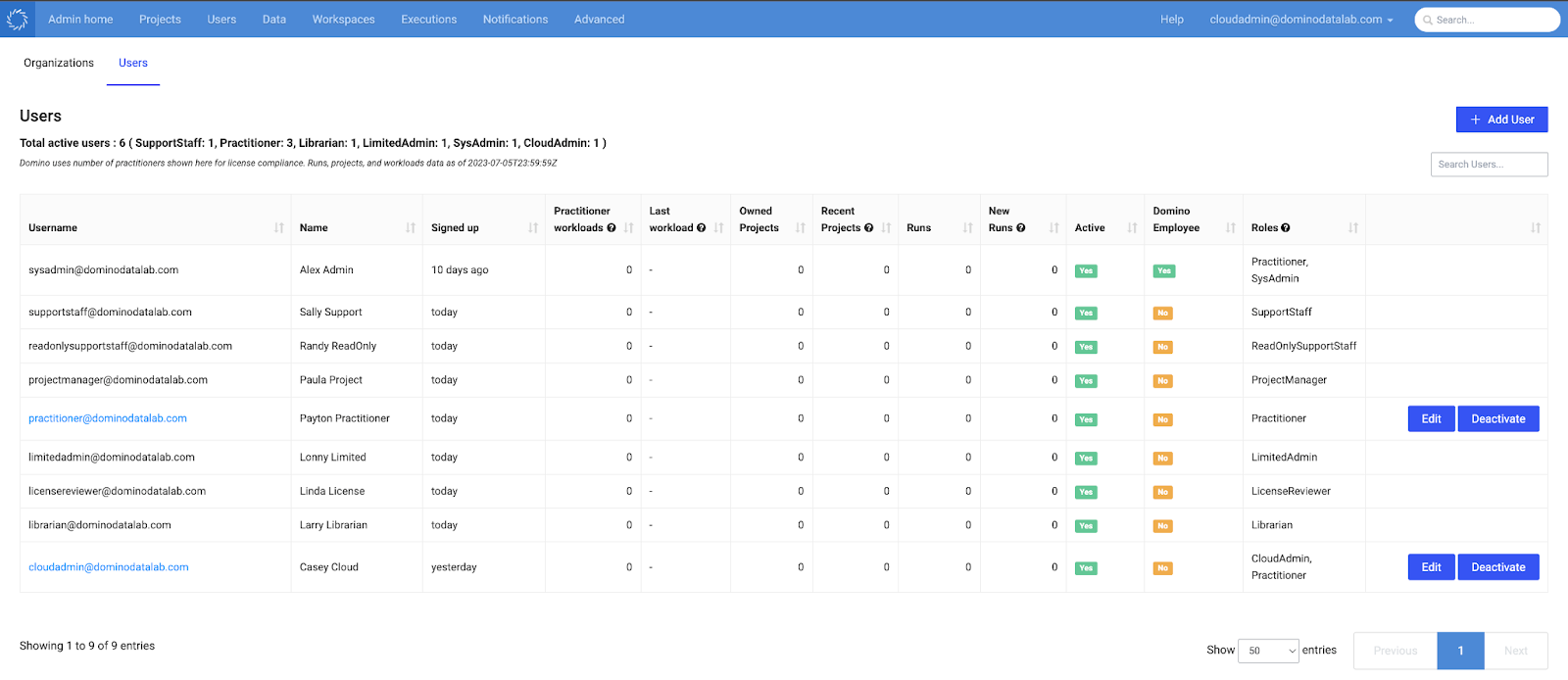 Edit user page as viewed by a cloud admin:

From the Users page, cloud admins can create new users.
Click the Add User button.

Provide the email address and the roles for the new user.

The new user will receive 2 emails: a notification and an invite for account setup.

The new user should follow the link in the account setup email to create their profile.