Administrators send notifications to alert you about Domino events. For example, you might need to know about planned system maintenance, be reminded to save your work, or receive other targeted messages.
The navigation bar indicates whether you have Notifications with a flashing indicator. The indicator color matches the criticality of the message.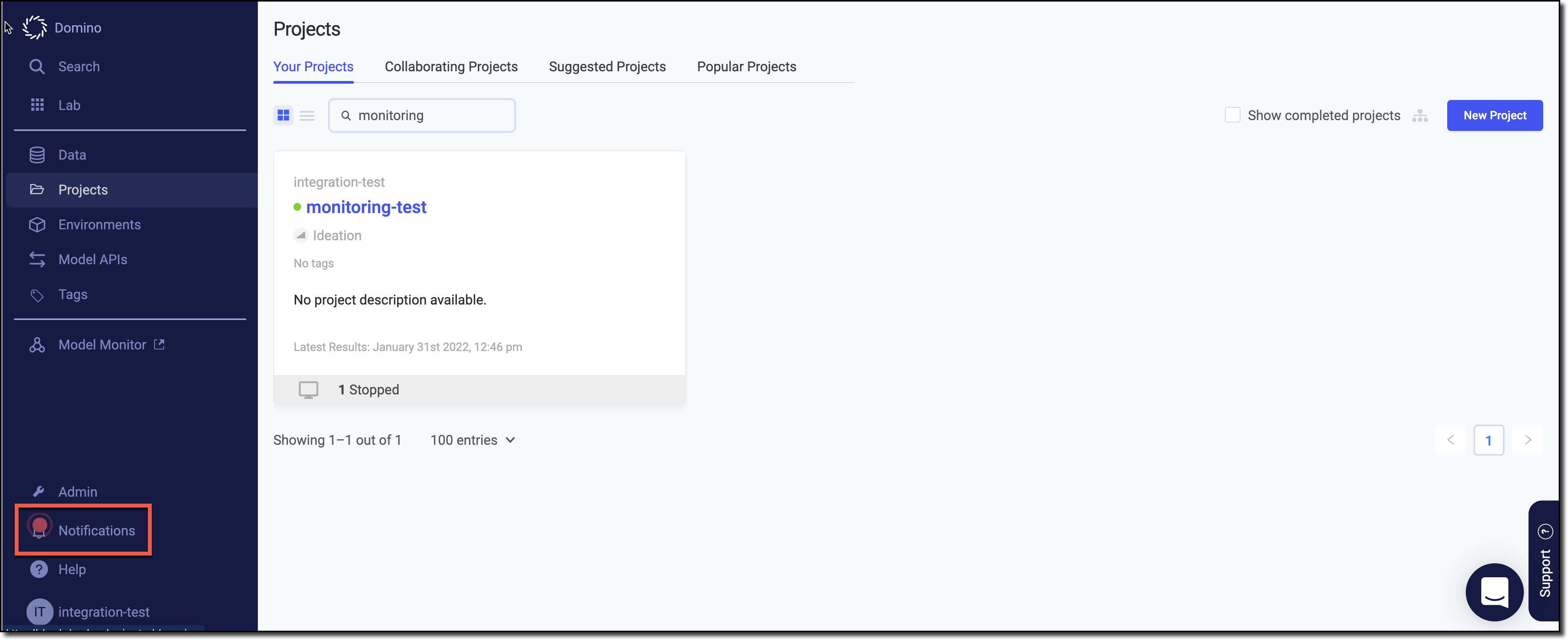 In the navigation pane, click Notifications.

Click Notifications to see messages from the past 30 days.

Use the Priority list to filter the notifications.

Messages are sorted chronologically and prioritized by criticality in the following order:

Critical and unread

Default and unread

Read and expired

If a message is expired, it is tagged EXPIRED and is disabled.

If an administrator deletes a message, it is removed from your list.

Click Mark all as read to acknowledge your notifications and lower their priority. This prioritizes new notifications higher in your list.