Your input helps us prioritize development work that makes a difference to our customers. You can send feedback to Domino Data Lab directly from the Domino UI.
You can suggest new features or improvements, tell us about your experience using the product, and include screenshots to illustrate your feedback. Optionally, you can consent to being contacted by Domino for further discussion.
Click Feedback in the side nav to send your feedback to the Domino team: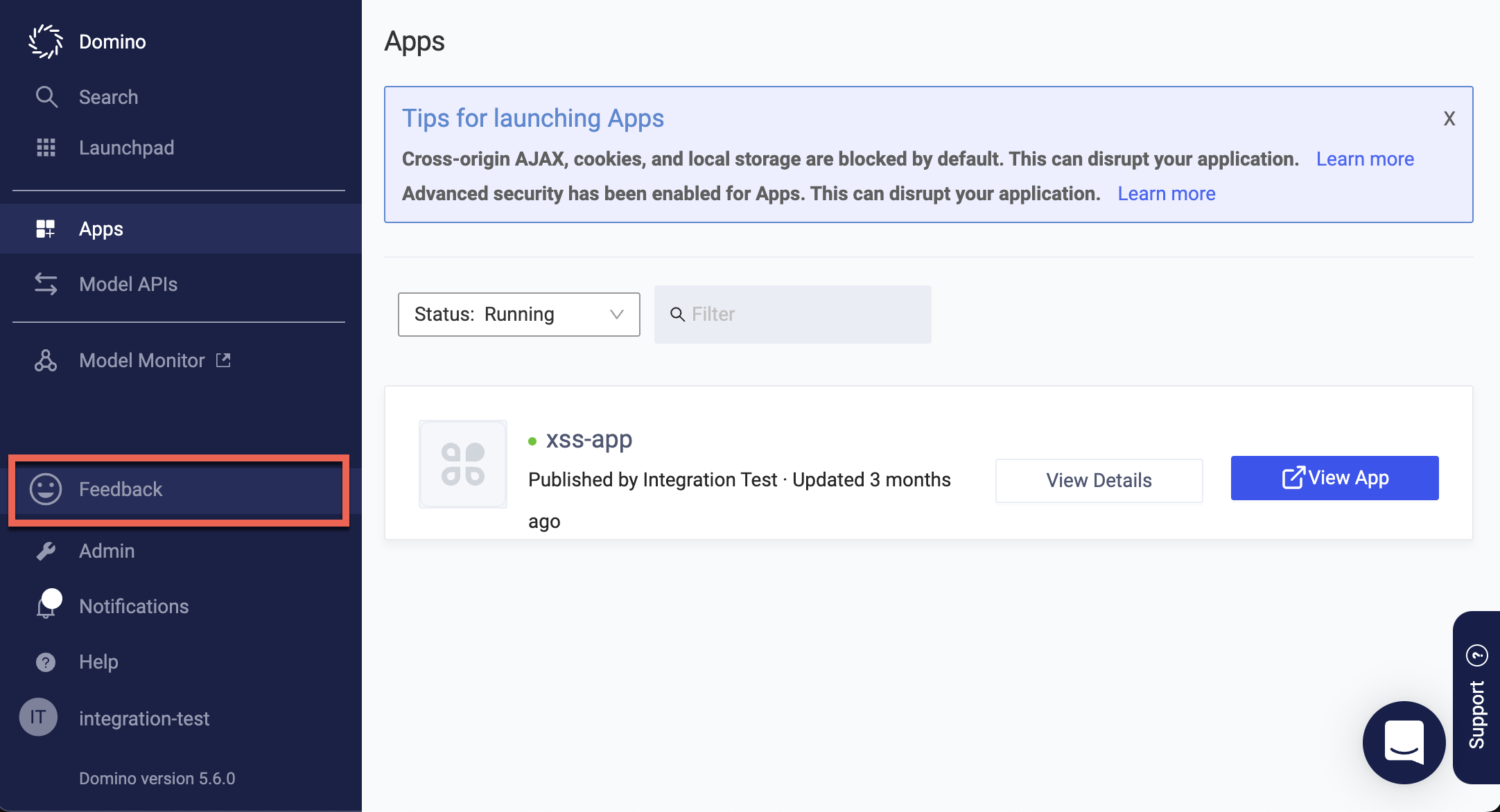 Enable the Feedback button in Domino.

The default is true. If you want to disable the Feedback button, set it to false.

The name of the feedback sender

The default is Domino feedback. You can leave this as-is for anonymity or change it to the name of your organization.

The sender's email address

This is the email address from which the feedback is sent. You can change it to the email address of one of your organization's representatives. Users can also choose to include their own email addresses in the feedback.

The recipient's email address

Do not change this value without guidance from Domino Data Lab.