Domino is an open enterprise platform for data science, machine learning, and AI research. It works with an expansive list of industry leading tools and technologies to enrich data science research, development, and deployment processes. Domino works with a wide range of data sources, languages, IDEs, tools, libraries, and publication targets, including:
Certified partners who have worked with Domino to integrate and verify their tools.

Other third-party tools and technologies known to work with Domino.

Access to other tools and technologies through code-first APIs or connections.
The catalog lists the integrations alphabetically and groups them according to the categories shown in the diagram.
Contact Domino Support if something is missing because we're always adding new integrations and want to hear what's top of mind for data scientists.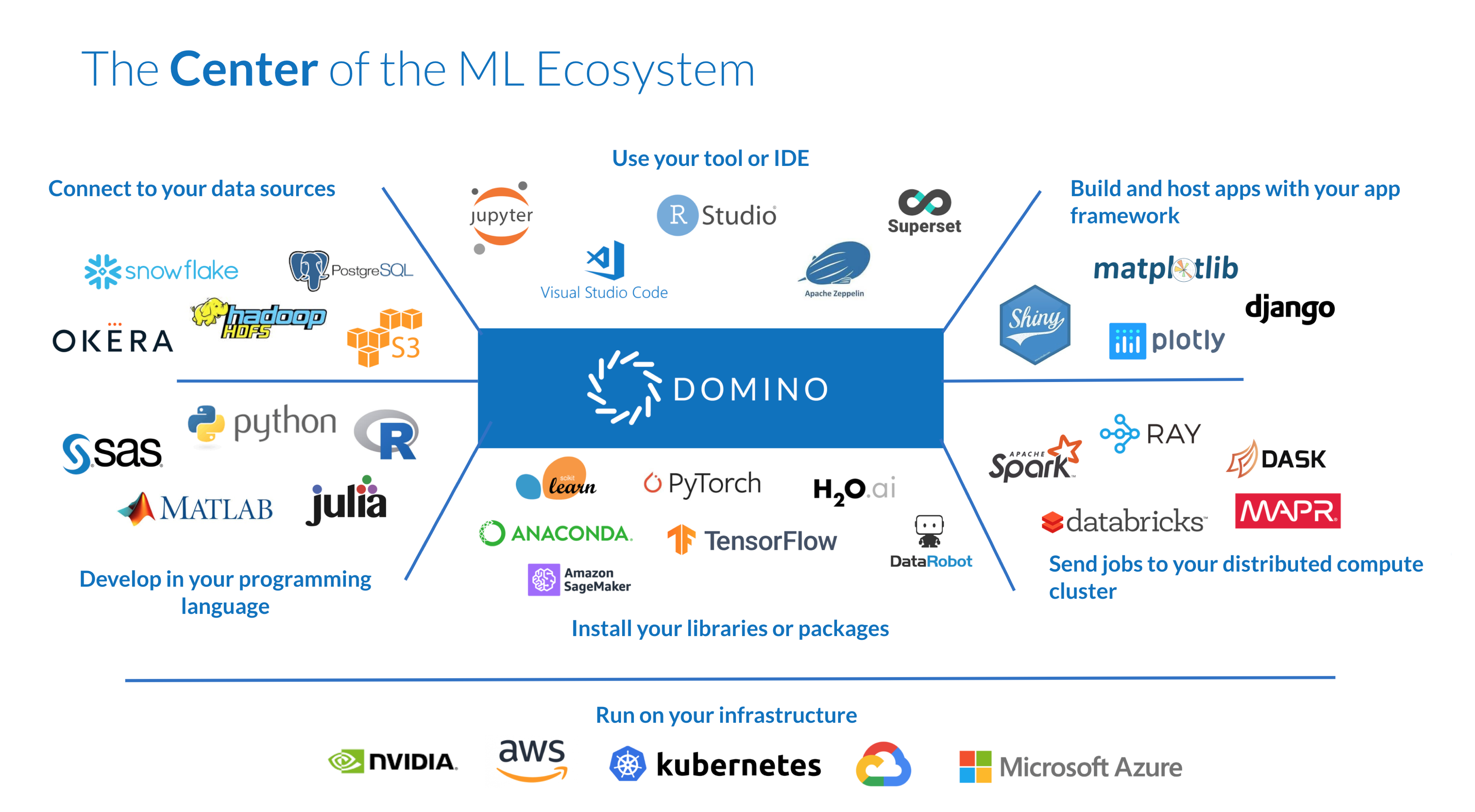 | Solution | Partner | Integration information |
| --- | --- | --- |
| | | |
| | | |
| | | |
| | | |
| | | |
| | | |
| | | |
| Solution | Partner | Integration information |
| --- | --- | --- |
| | | |
| Solution | Partner | Integration information |
| --- | --- | --- |
| | | |
| | | |
| | | |
| Solution | Partner | Integration information |
| --- | --- | --- |
| | | |
| | | |
| | | |
| | | |
| Solution | Partner | Integration information |
| --- | --- | --- |
| | | |
| | | |
| | | |
| | | |