After a data source is properly configured, use the Domino Data API to retrieve data without installing drivers or data source-specific libraries.
There are tabular and file-based data sources; each exposes a different mechanism to retrieve data. The simplest way to get started is with the automatically generated code snippet example.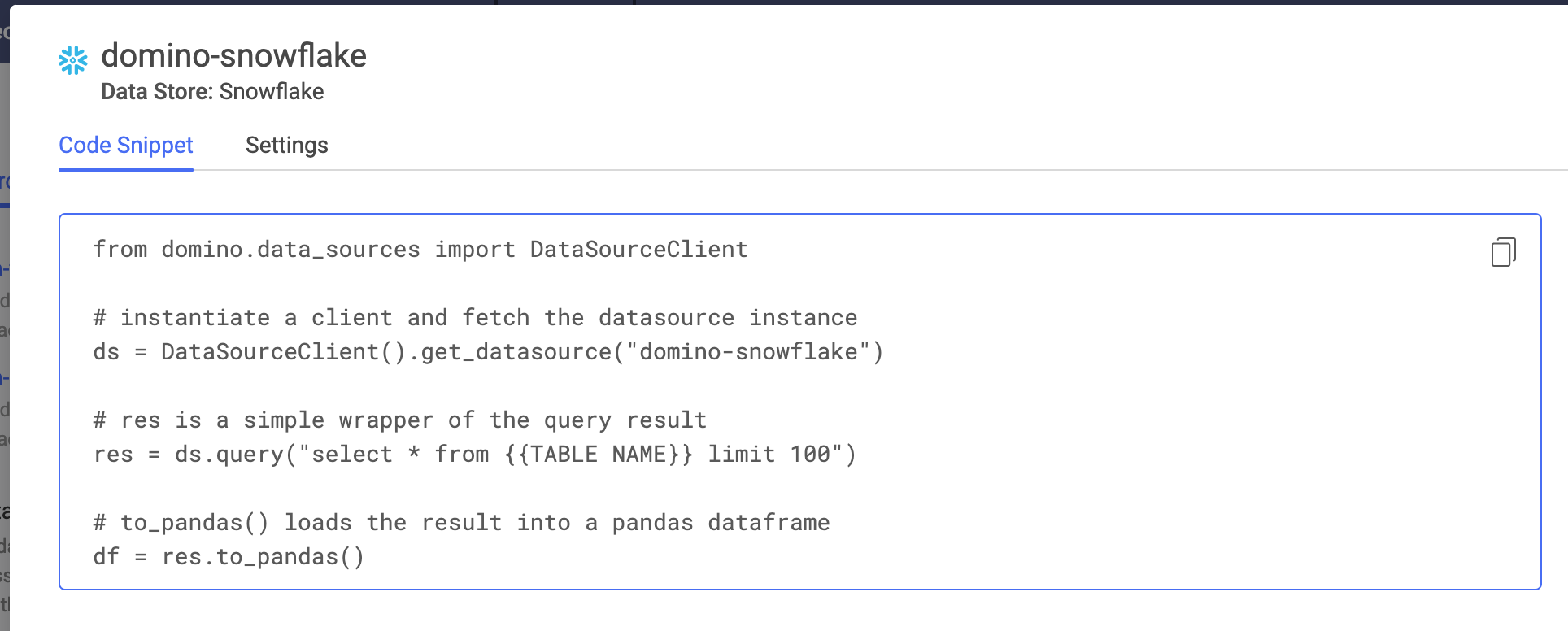 When you use the Domino Data API from a Domino execution, your user identity is verified automatically to enforce Domino permissions. The library attempts to use a Domino JWT token, or, if not available, a user API key.
The following is a summary of the user identity that will be used for access to a data source based on the Domino execution type.
Workspaces and Jobs: The user who started the execution.

Launchers: The user who started the launcher regardless of who created the launcher.

Domino Apps: The user who published the app regardless of who is accessing the app.

Model API - No user identity.
For Model APIs and other advanced use cases that require establishing a different user identity, you inject an API key into an execution with an environment variable. Then, you can use it explicitly when retrieving a data source.
For detailed information, see Authentication in the API documentation.